Light Up Your Little One's Room
With a Custom Neon Sign

Light Up Your Little One's Room
With a Custom Neon Sign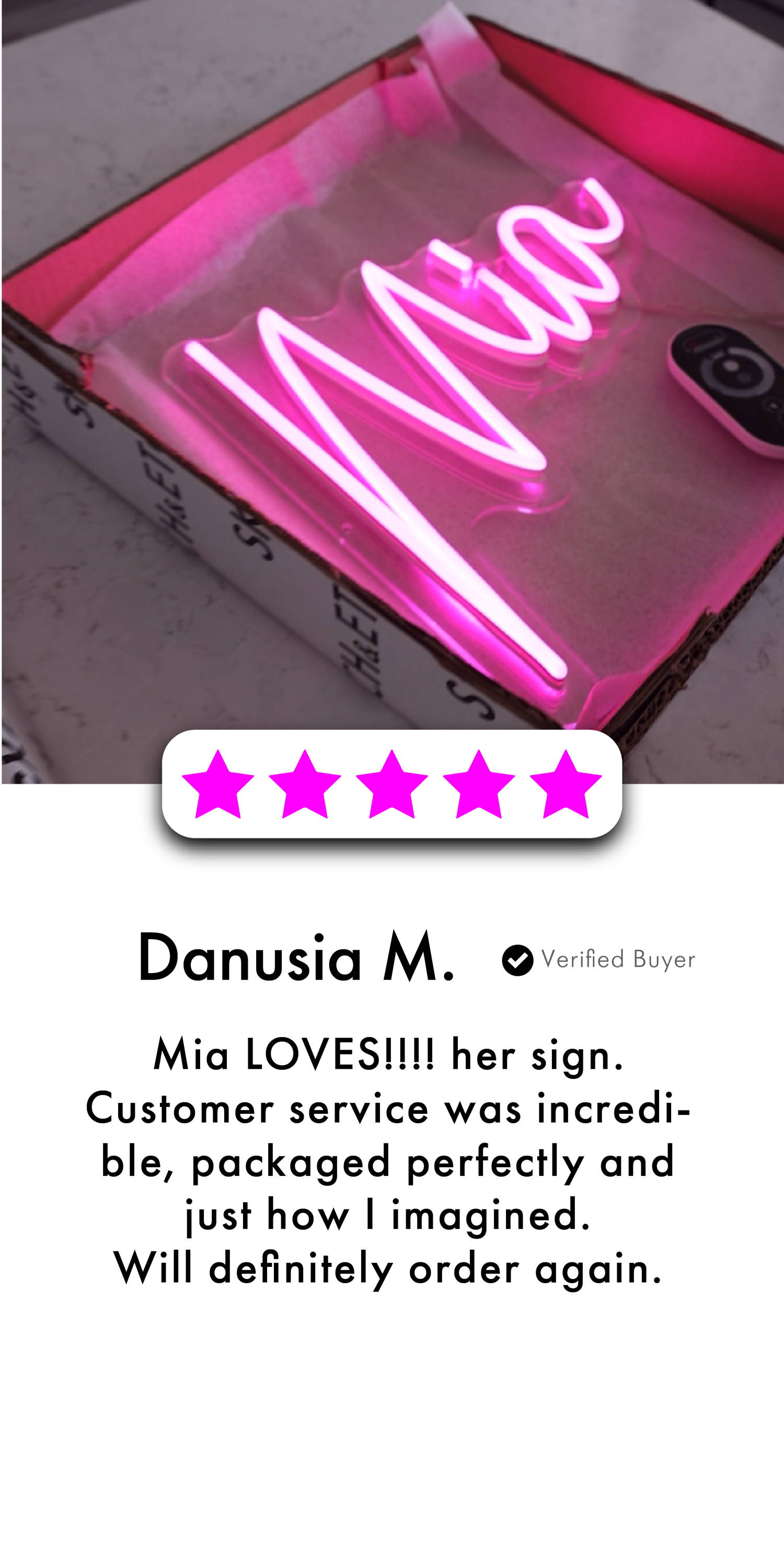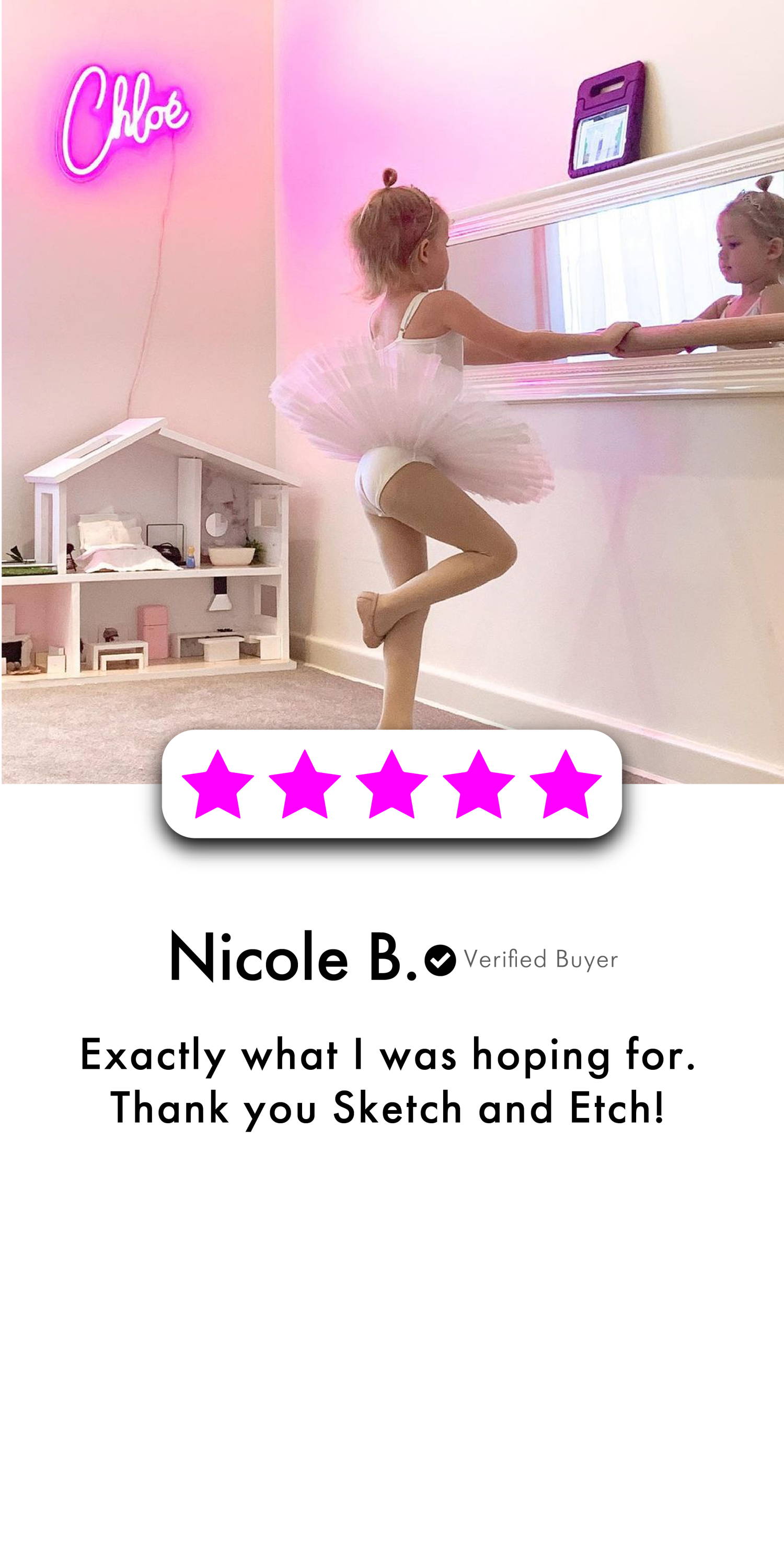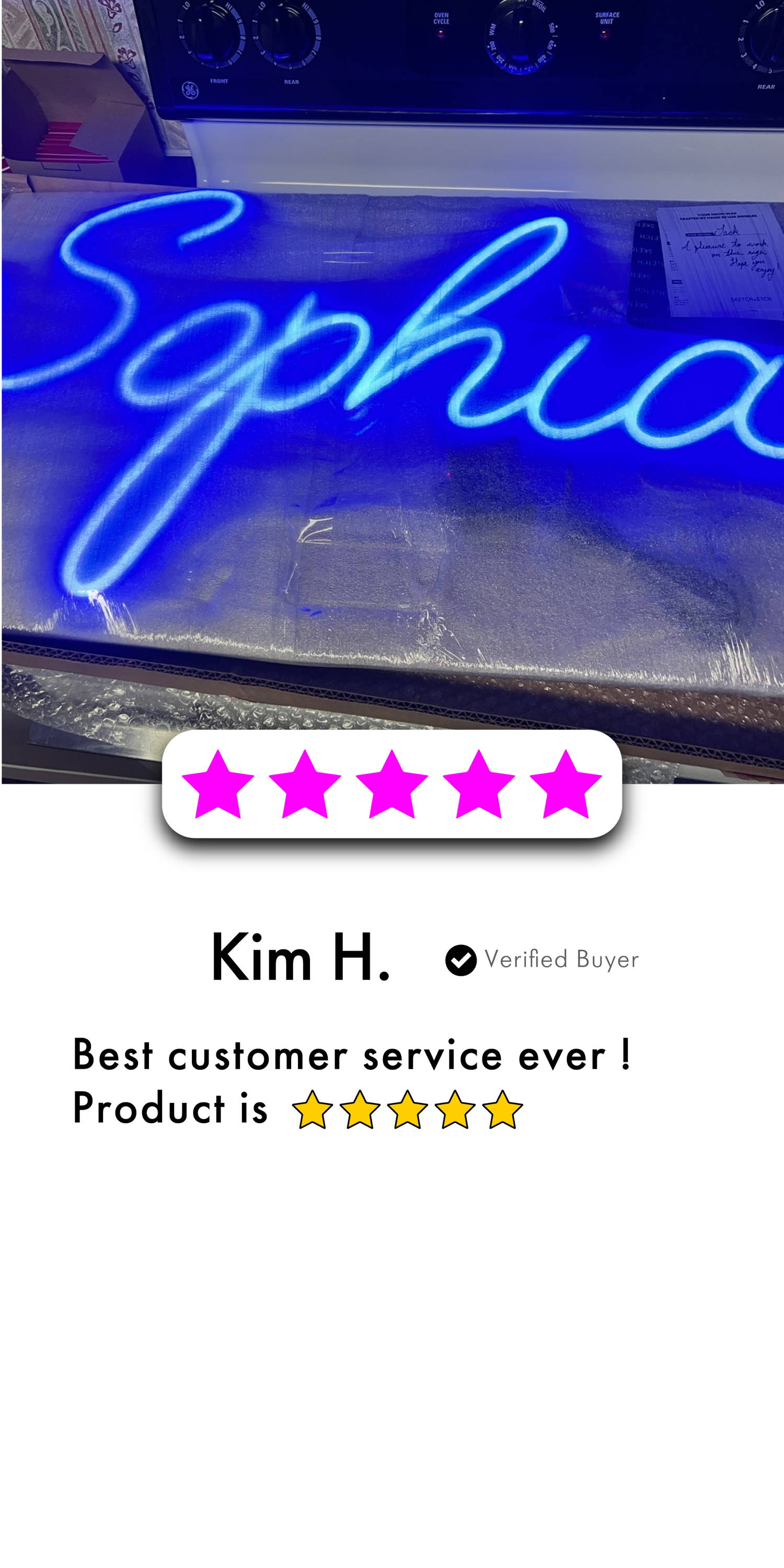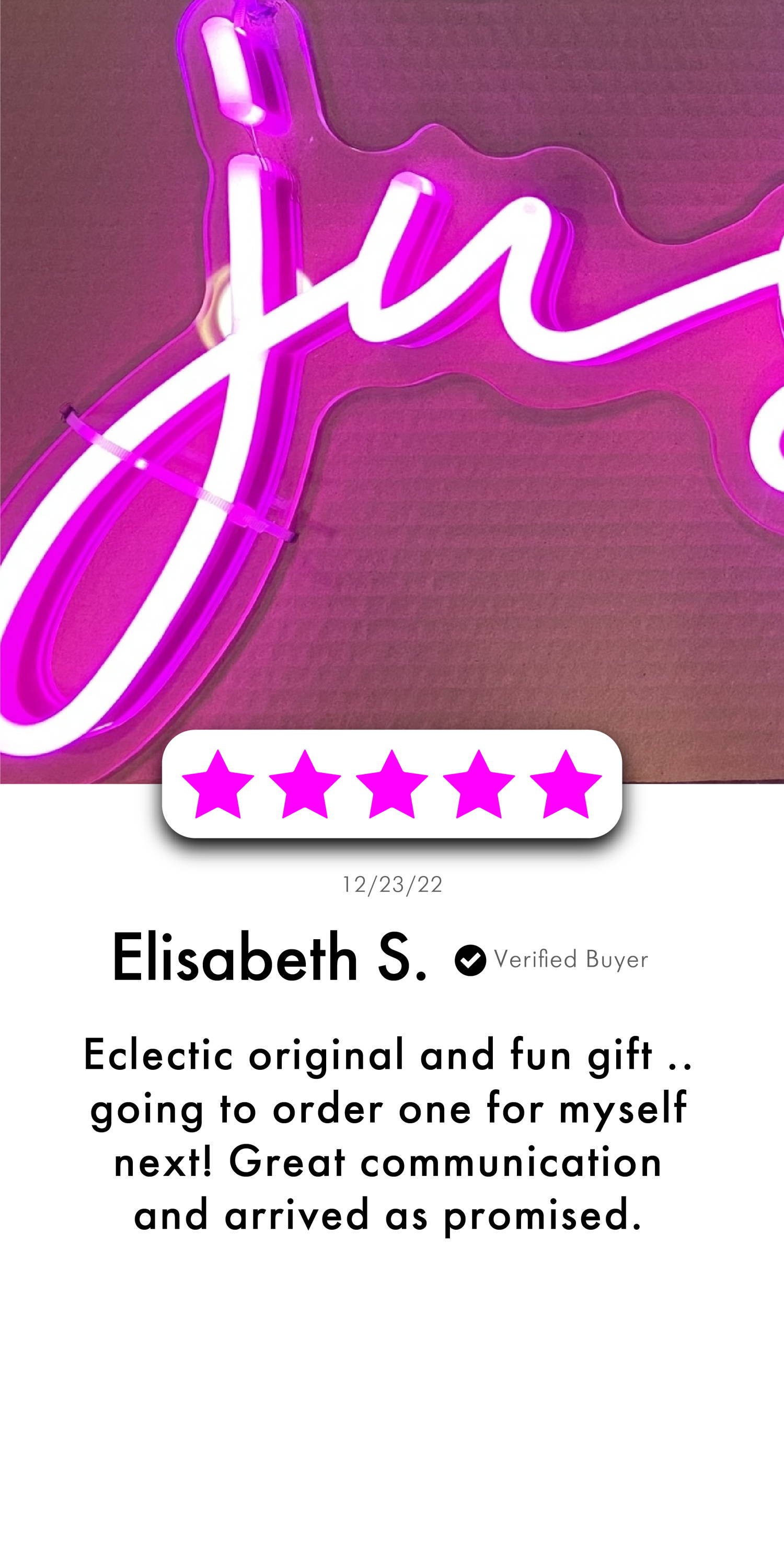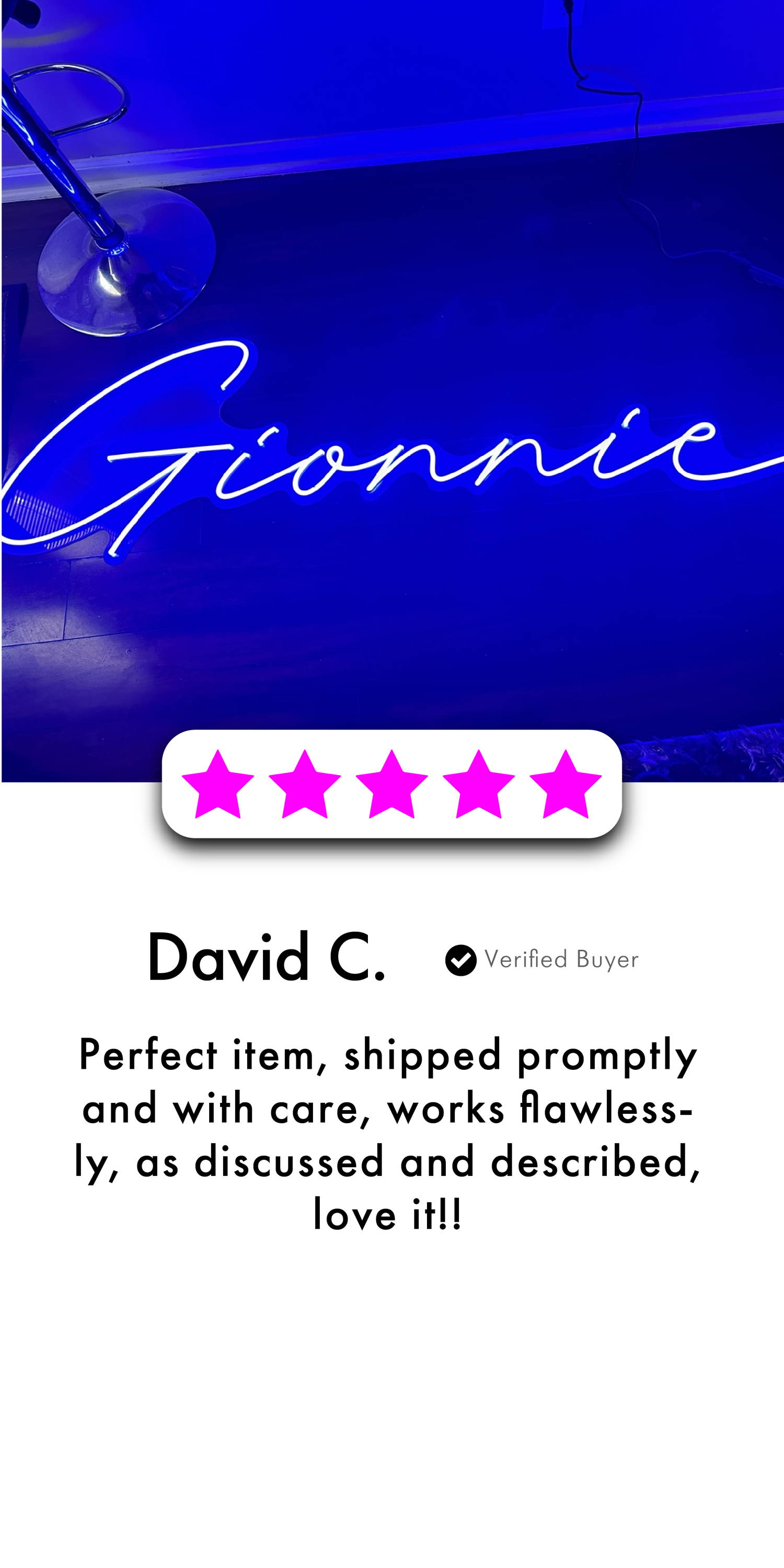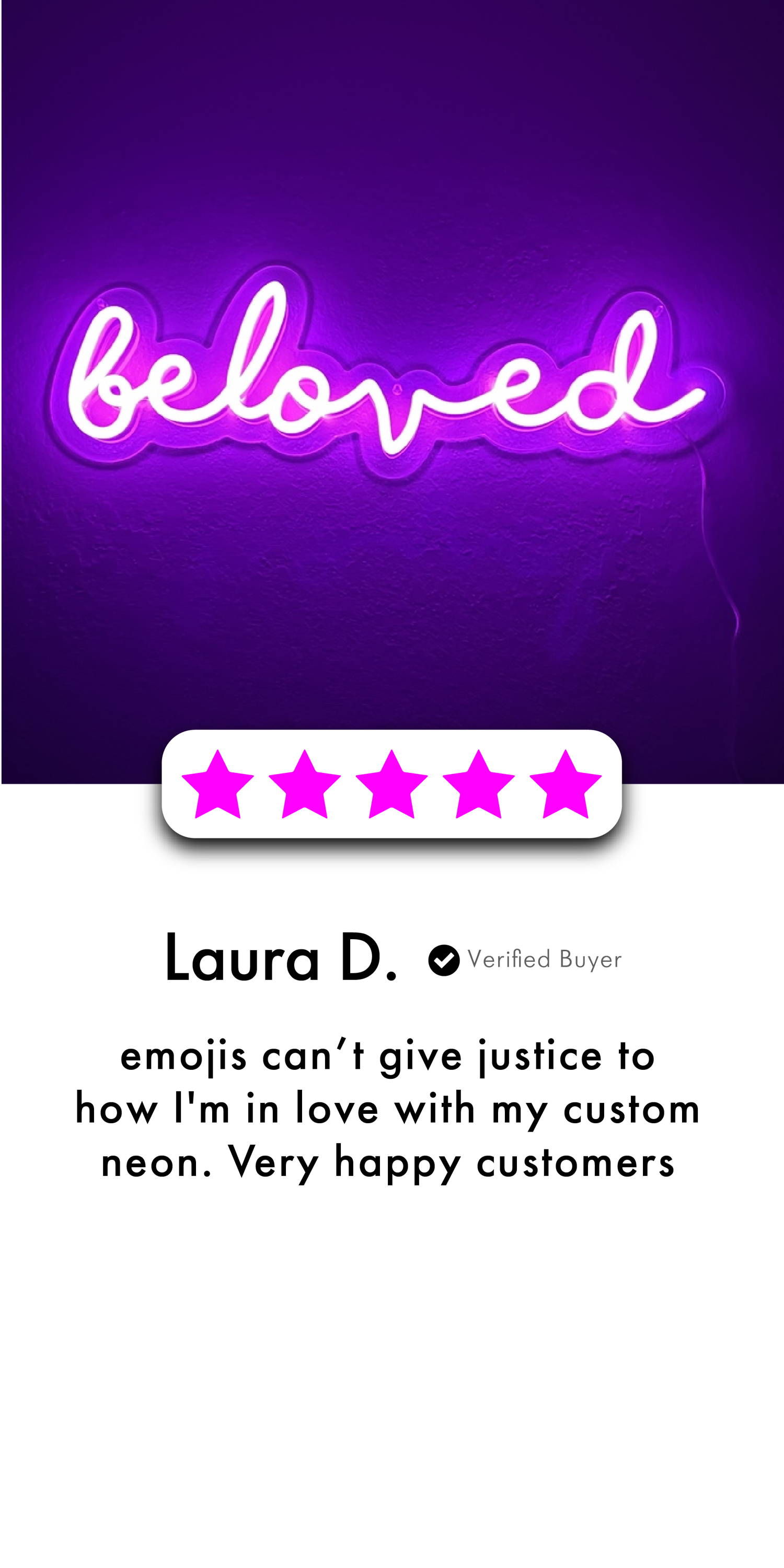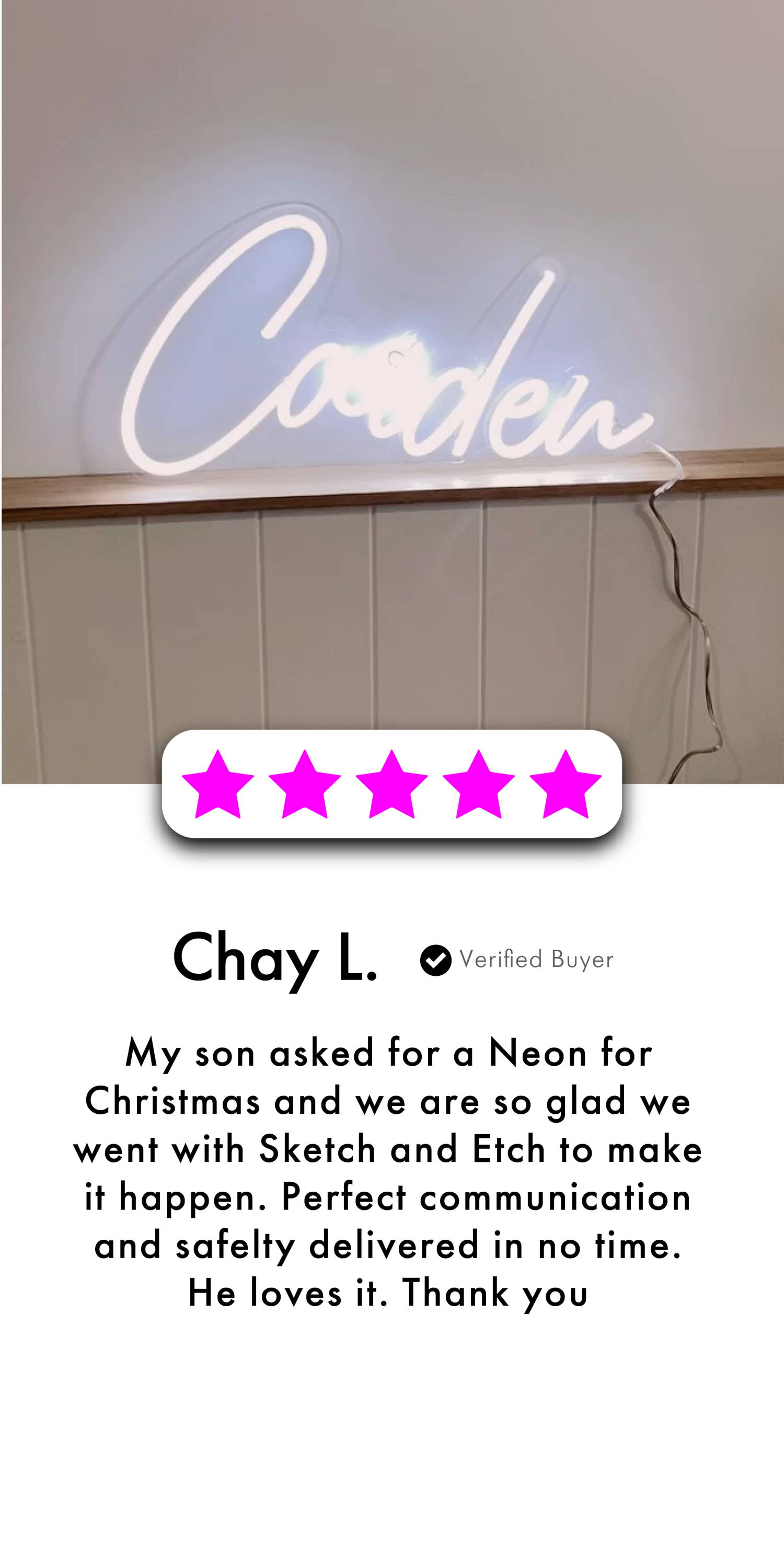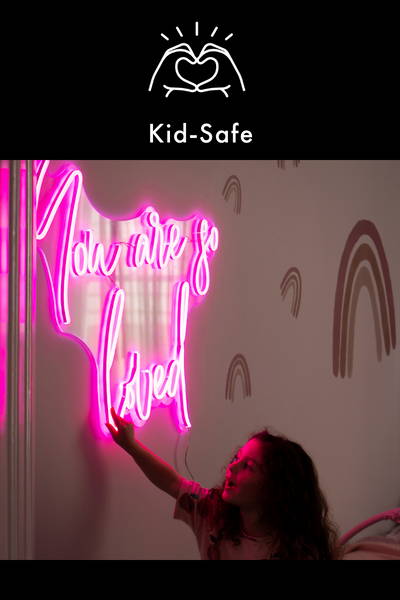 Our Neon signs don't generate any heat and are safe for little fingers!
The ultimate night light! Use our remote & dimmer to dim and control the sign.
Screw in your sign or use 3M strips (weight dependant) for a less permanent finish.
So lightweight, even the kids can pick them up for ultimate photo opp!